Who Are We?
HCAR Cares is a 501(c)3 nonprofit organization dedicated to improving quality of life for members of our community in Howard County, Maryland and beyond. In addition to community service projects, HCAR Cares fundraises and awards grants to organizations and groups who address food, shelter, health, safety, and cultural needs, among others.
We Care about
our community.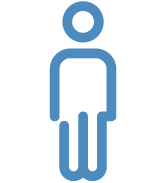 We work to raise
Awareness of community needs.
It is our goal to Reach
as many people in need as possible.
We aim to Enrich our community
through collaborative
and financial Support.
My organization has been the recipient of HCAR's support since 2014. They have been the largest supporter of our Thanksgiving basket program, donating 1,316 Thanksgiving baskets over the past 7 years. Each year, the number of donations increase, which is a true testament to the hard work and dedication of their amazing team of men and women. Their continued support of our holiday program, as well as their support of other local charities is a testimony to their commitment of our community's wellbeing. I truly value our partnership.
– Karen Mobley, Neighbor Network